Technical Data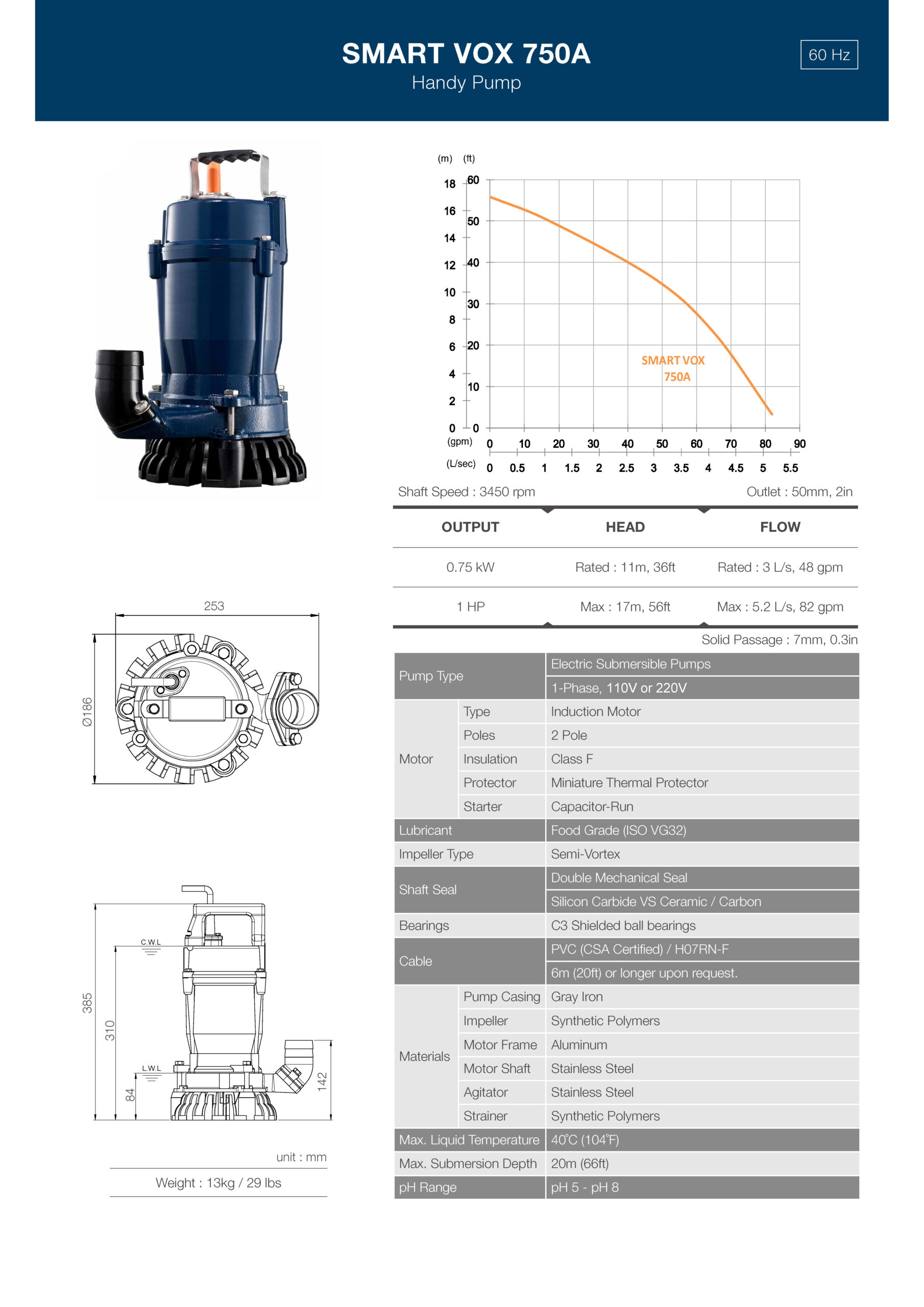 Features
Watertight cable entry prevents water incursion from the capillary wicking.
A thermal protector is used on the motor to protect against overheating and dry-run.
Air filled motor housed in a watertight casing, conforms to Class F insulation.
C3 Ball Bearings and Hardened SS Shaft enhance stability during operation.
Mechanical Sic Seal in lower side provides extra protection against leakage and dry-run.
A Lip Seal works as an extra protection for mechanical seal from wear.
Shaft-mounted Agitator functioning with side discharge and a semi-vortex PU impeller forms a large channel in the spiral. Casing and allows sand and slit-laden water to pass through efficiently.
Impact-Resistant Suction Stand is made for easy cleaning and maintenance.
Food Grade Lubricant helps minimizing environmental impacts.