Gol Pumps 0.5HP , 370W High Pressure Vortex Blower Pump , GP1-210-370
Gol Pumps 0.5HP , 370W High Pressure Vortex Blower Pump , GP1-210-370
The ring blower (channel blower, air blower) made by aluminum alloy, that make it small body and light weight. Blower blades operate without coming into contact with the pump casing and with each other. Therefore, the blades do not require lubrication. Since the system only operates with air or gas, the environment remains clean. For this reason, blowers provide a big advantage in chemical applications, aquaculture, pneumatic transfer applications, mining and treatment plants, which require a clear gas flow.
Applications
Aquaculture (fish and prawn pond aeration).
Waste water treatment, sewage treatment system.
Pneumatic conveying systems.
Lifting and holding of parts by vacuum.
Packing machines.
Filling of bags/bottles/hoppers.
Soil remediation.
Food remediation.
Laser printers.
Dental suction equipment.
Paper processing.
Gas analysis.
  BLOWER-Manual
Estimated Delivery Time: 3 – 5 Business Days
  *If the item is over 100 lbs, forklift is required at delivery location, otherwise we will charge $100 Liftgate service fee.
| Model | PH | Power | Voltage | Current | Max.Pressure |
| --- | --- | --- | --- | --- | --- |
| GP1-210-370 | Single phase | 370W – 0.5HP | 110W – 60hz | 9 | 2.75PSI |
| Max.Flow | Max.Vaccume | Noise | Weight | Packing Size |
| --- | --- | --- | --- | --- |
| 308Gal/min | 1.88PSI | < 56dB | 26lb | 12in-11in-11in |
Dimension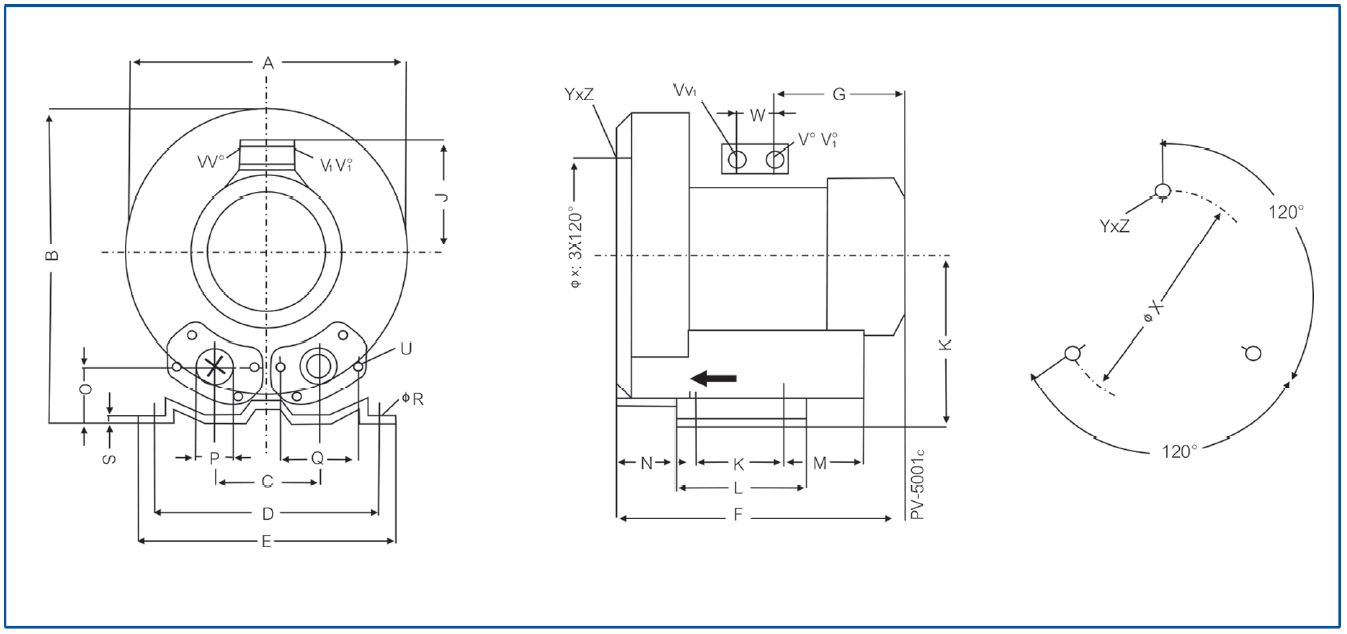 | | | | | | | | |
| --- | --- | --- | --- | --- | --- | --- | --- |
| Model | L(in) | W(in) | H(in) | H1(in) | H2(in) | A(in) | A1(in) |
| GP1-210-270 | 10 | 9.7 | 10 | 5 | 1.4 | 3.5 | 8 |
Structure & List of Parts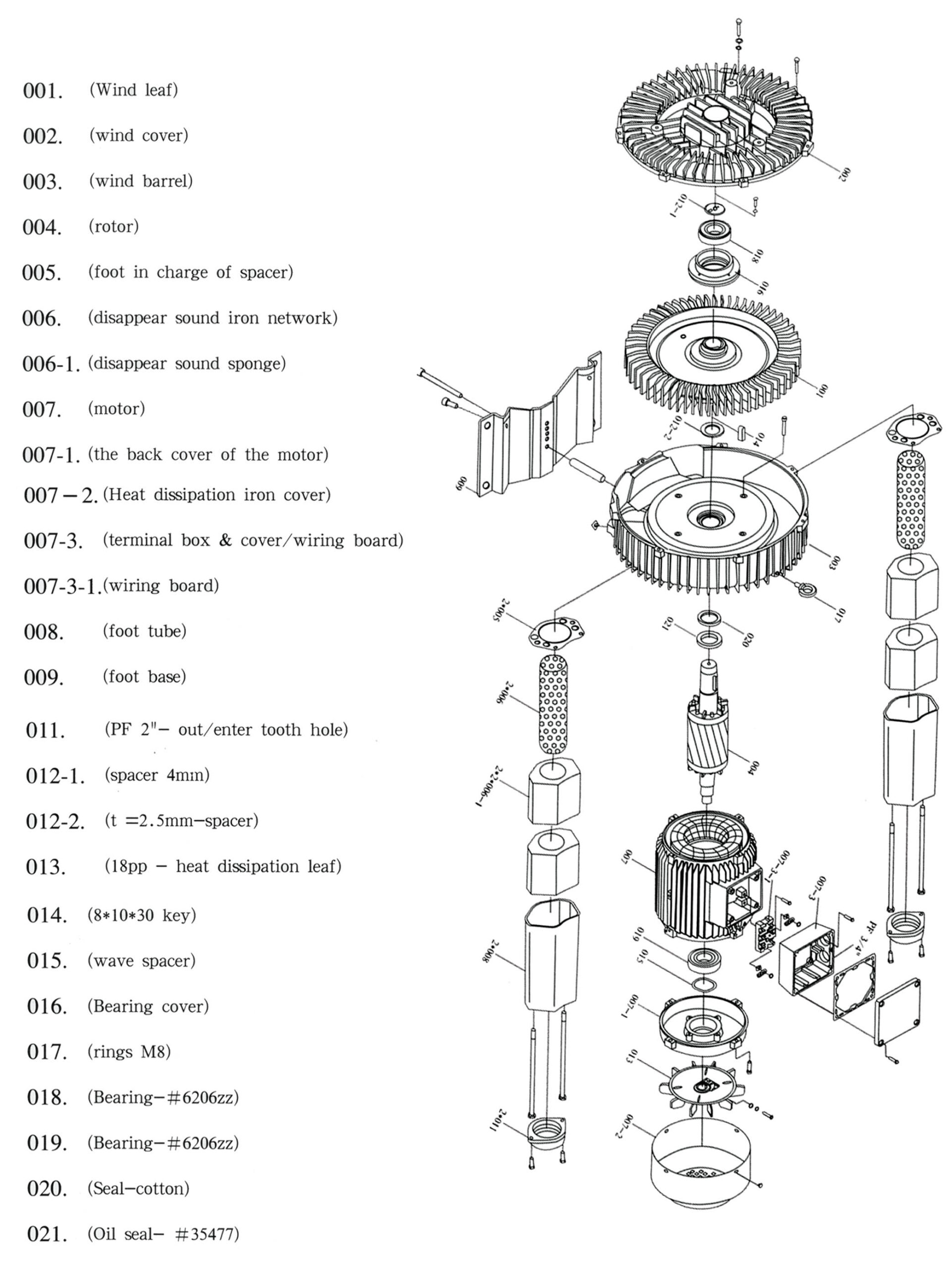 Types of Uses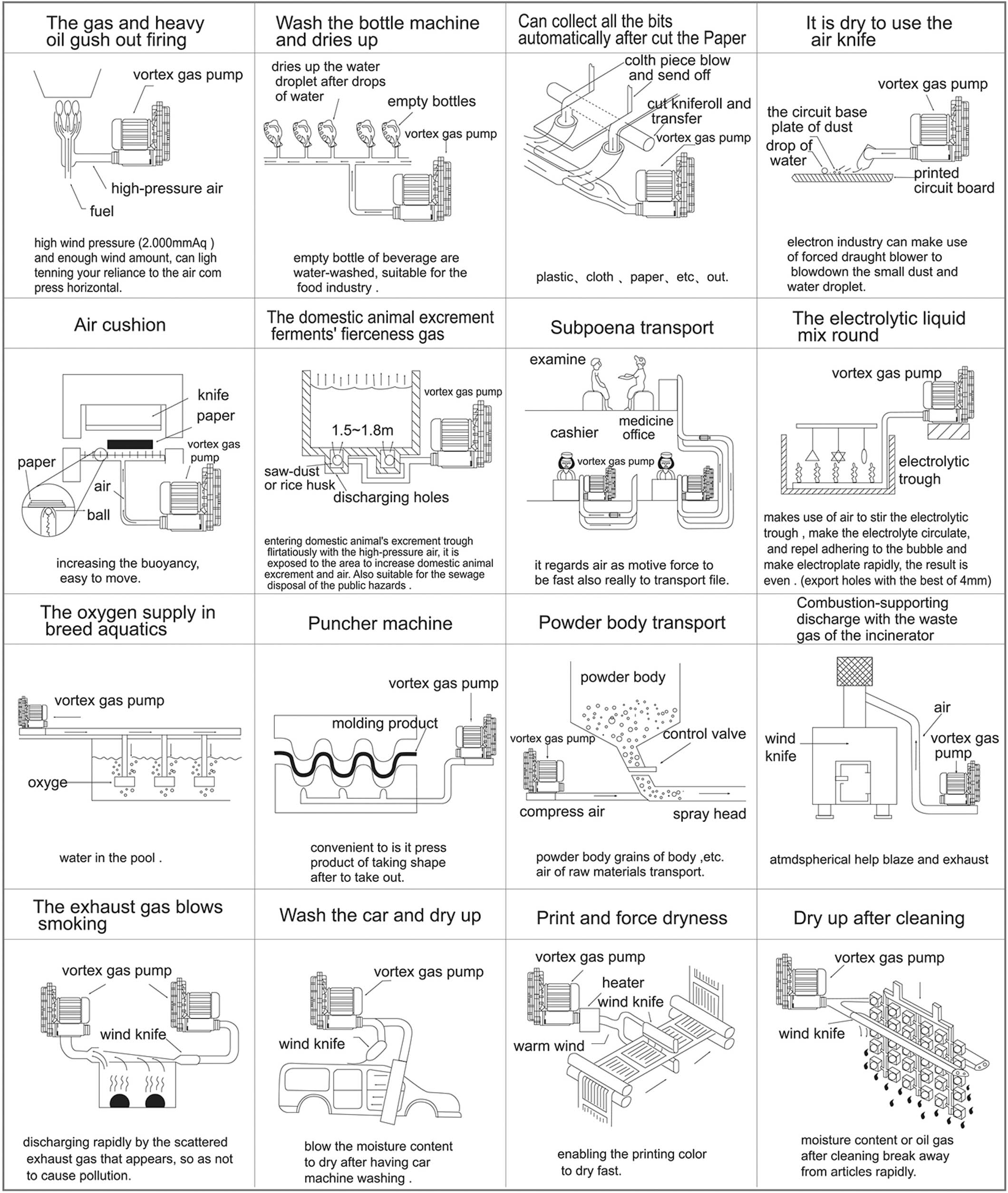 ---