Technical Specifications
Upper bracket: Cataphoresis treated cast iron plus SS304 cover cap.
Max. Immersion depth: 492 Ft.
Protection: IP68.
Nos. of start per hour: max 20 at regular intervals.
Sand slinger and lip seal.
Insulation: Class F.
Rated ambient temperature: 30°C with min.
Cooling flow 0.08 m/s of water flow speed.
Standard installation position: vertical and horizontal.
Technical Data
Brand
Gol Pumps
Model
4CF3546D
Material
Stainless Steel 316
P2
HP
2
KW
1.5
S.F
1.25
Voltage (V)
230 – 1 Phase
I n. (A)
11.4
I max. (A)
13.5
I start (A)
52.6
PF (%)
Allowable load
0.86
Overload factor
0.89
Efficiency (%)
Allowable load
66.2
Overload factor
66.8
RPM
3450
Thrust (N)
3000 N
Cable
Ft.
3.9
AWG
14
Weight (Lb.)
32
Dimensions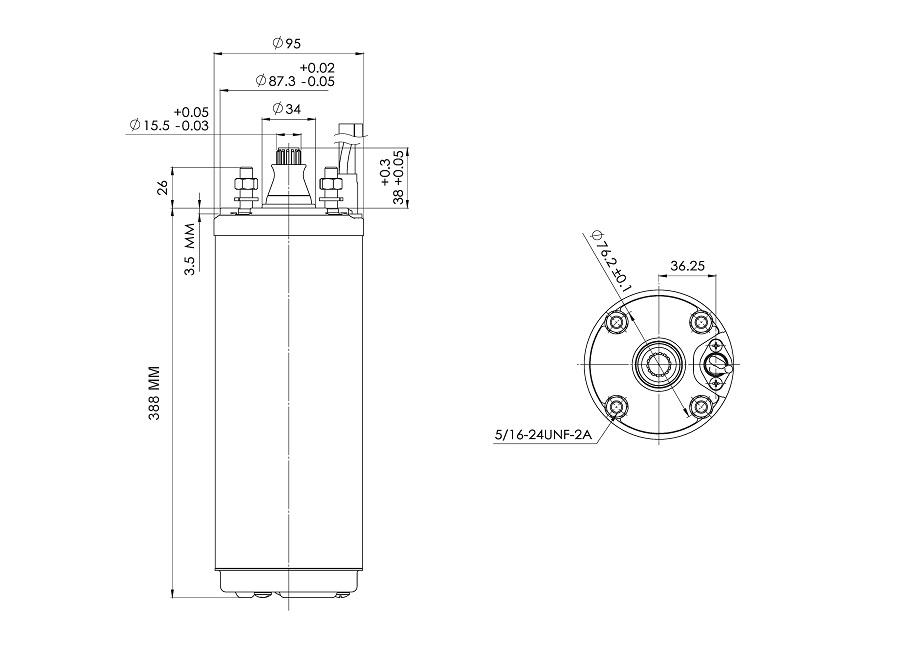 Materials