User Manual
Pump Feature
100% copper wire
Pump Material: Cast iron
Brass Impeller
S/S Screw
Ambient Temperature: 40 F up to 104 F
BSP Threading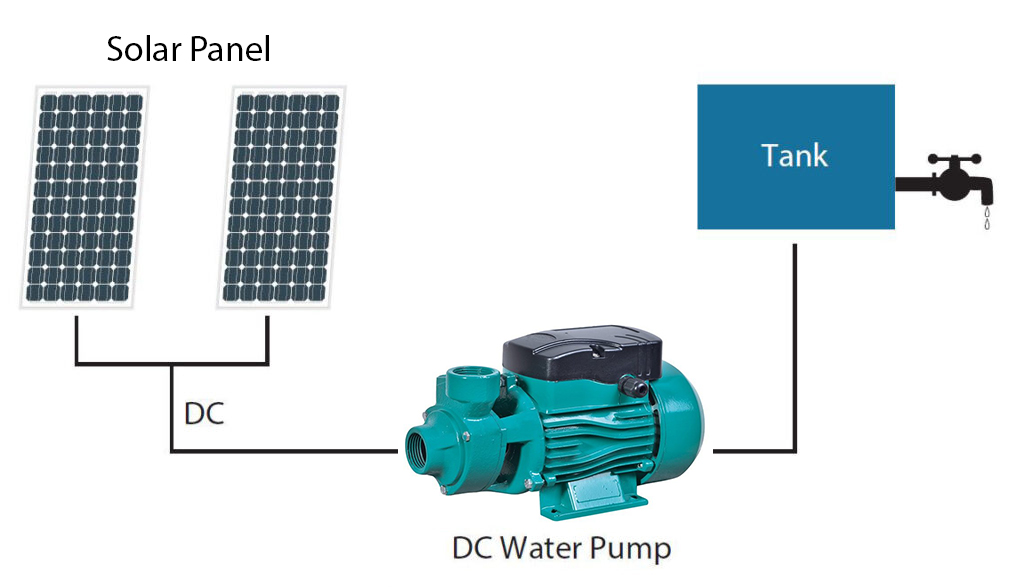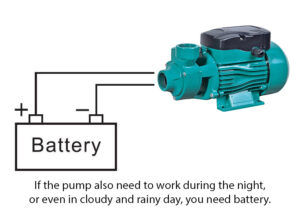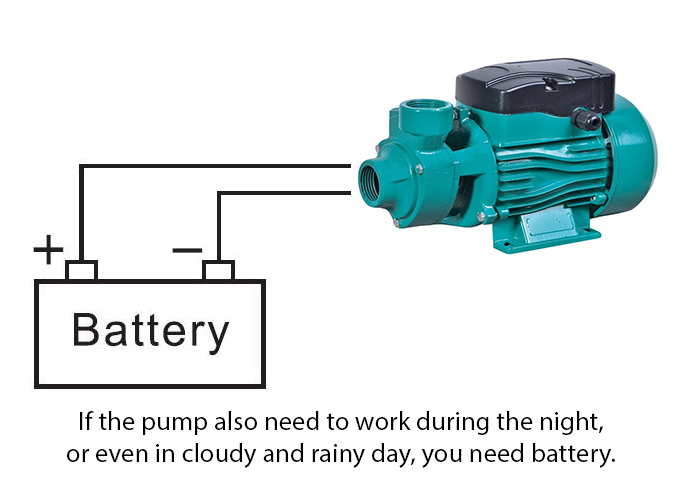 Technical Specifications
| | |
| --- | --- |
| Brand | Gol Pumps |
| Model | GP-QB2.2-25-24-370 |
| Voltage | 24V |
| Current (Amps) | 15 Amps |
| Power (Watts) | 370W |
| Inlet/Outlet | 1″ / 1″ |
| Max Flow | 581 GPH |
| Max Suction | 26 ft. |
Very Important Warranty Conditions and Information for DC Solar Pumps:
Please note that this product that you have purchased has the following specifications and according to these specifications, the following warranty conditions have been set for this product.
1- This pump is a solar pump or DC pump that its motor is a Brush Motor type and after every 500 Hours of working, must be checked on Brushes and the Brushes should be inspected and replaced if necessary.
2- The parts used in this pump are good parts made in China, and finally the pump produced has a good quality.
3- This pump is produced in one of the most experienced Chinese manufacturers, but due to its DC structure, it can be connected directly to the battery or solar panel without the use of an inverter device, and it has good performance, and its installation is simple, cheap, and Due to its price, the life of its Brush and function is also suitable and if it is serviced and inspected, it can have a good function for many years.
4- This pump is made in China and is offered under the brand of Gol Pumps and has a quality management standard "TUV & CE" and does not have a UL standard.
5- The warranty of this pump for replacement in case of any problem happens by the manufacturer is one month from the date of purchase and its service is guaranteed for six months.
6- This pump cannot be replaced and returned after installation and can be returned only if it is not installed with safe packaging and safe delivery to the seller's office and pay shipment fee and transfer money fee.
You should note that all DC pumps available in the market have the same conditions, and due to its price and ease of installation, if the necessary periodic service and Brush replacement is done, it will work for you for many years.
These conditions have been notified to you before the final confirmation of the purchase, but you will also be notified again before your purchase completion.