JMS, High Pressure Shallow Well Jet Pump JET-P 80M – 630 GPH, 0.8HP, 115/220V
JMS, High Pressure Shallow Well Jet Pump JET-P 80M – 630 GPH, 0.8HP, 115/220V
Applications
For domestic systems and small irrigation system pressurization.
 Handling of non aggressive civil and industrial liquids.
 For washing systems and for insertion into complex industrial machinery and lines.
 For any application requiring a self priming system.
Design Engineering
2 pole electric induction motor for continuous operations.
Stator made with low-loss laminated electric sheet steel.
Insulation Class F.
IP 44 protection level.
Thermal protection for single-phase models, the user is responsible for supplying protection for the three-phase models.
Customized voltage and frequency rating available on demand.
Available with UL list motors.
Performances
at 3450 rpm 60Hz
The performances data holds true for liquids:
p= 1,0 kg/dm3 density and a v=1 mm2/s viscosity

Estimated Delivery Time: 3 – 5 Business days
  *If the item is over 100 lbs, forklift is required at delivery location, otherwise we will charge $100 Liftgate service fee.
Components/Materials

Products Curve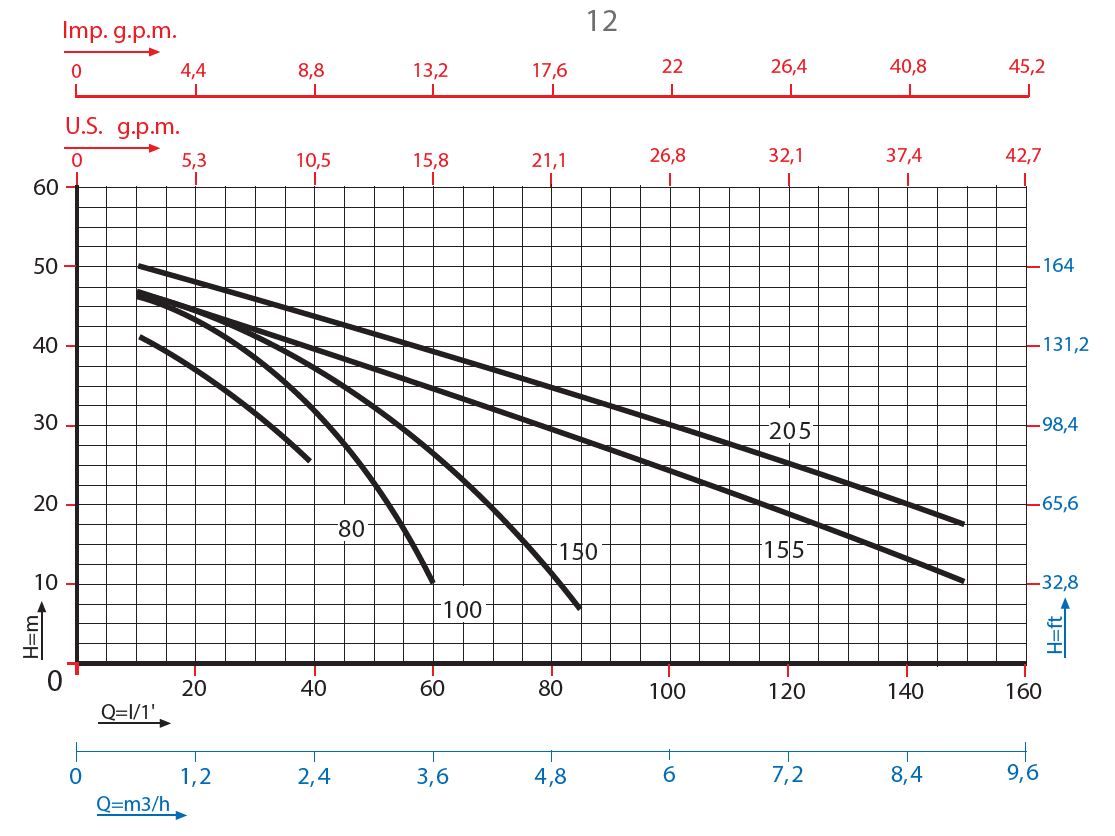 More Details
MODEL
VOLTAGE
P2 nom.
AMPERE
60Hz
HP
KW
1 x 115V 60Hz
1 x 220V 60Hz
JET-P 80M
1 x 115-220V
0.8
0.6
9.8
4.8
HYDRAULIC
GPM
2.64
5.3
8
10.6
13
16
32
37
40
FT
138
118
98.4
82
–
–
–
–
–
Dimensions
Model
DNA ASPIR
Outlet
Dimensions Box

PESO WEIGHT

(KG)

L
M
N
JET-P 80M
1″
1″
8
18
9.4
–