WEG Control Panel ~0.5HP~ ESWE Series Combination Starters 3PH ~ 480V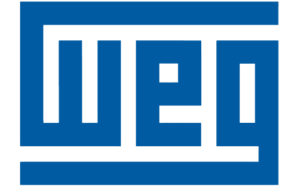 ESWE Series Enclosed Starters  
High performance and optimized solutions for motor starting and control. WEG offers full voltage non-reversing combination starters, ESWE series, up to HP at 460VAC (40A) with or without control power transformers for three-phase applications.
  Technical Data
Model
ESWE-B9D15KX-D05
Start type
Direct Three-phase
Maximum power rating
Not applicable
Rated operational voltage
Ue<=440V
Control voltage
120V50/60HZ
Control devices
H-O-A+On+Off+Mr+Signal Switch
Degree of protection
TYPE4X
Starters complements
Does not contain
Rated current (AC-3)
9A (CWB9)
Overload relay
0.63-1 A (MPW40)
Measuring tool and accessories
Not applicable
Button type
Unspecified
Button color
Not specified
Connection type
Not applicable
Standard Features:
Standard Enclosure Type: non-metallic 4X
Control Power Transformer: with or without
CPT primary 575V – secondary 120V
CPT primary 480V/240V – secondary 120V
Branch Disconnect: rotary through-the-door handle
Short-Circuit Protection: manual motor protection
Motor Control: magnetic IEC contactor
Overload Protection: manual motor protection
Standard Control Devices: HAND-OFF-AUTO switch, START and STOP pushbuttons, pilot lights
Custom enclosure and control options available upon request
  *If the item is over 100 lbs, forklift is required at delivery location, otherwise we will charge $100 Liftgate service fee.