WEG CONTROL PANEL ~ (10HP) ~ ESWF Series Combination Starters ~ 460V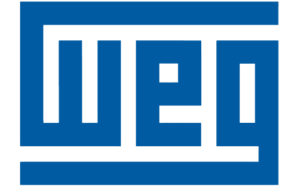 ESWF Series Combination Starters  
High performance and optimized solutions for motor starting and control. WEG offers full voltage non-reversing combination starters, ESWF series, up to 75 HP at 460VAC (105A) with or without control power transformers for three-phase applications.
  Technical Data
Model
ESWF-18V47N3-D11
Panel type
Across the line
Bypass type
None
Enclosure type
Wall mount
Enclosure rating
Type 4/12
Thermal Management
None
General enclosure options
None
Disconnect switch type
Circuit Breaker rotary handle disconnect
Horsepower (HP)
10HP
Main voltage
460V
Control Voltage
460V
Frequency
60Hz
SCCR rating
5 kAIC
Control power transformer
No transformer required
Reactor/Filter
None
Communication
None
Control options
Hand/OFF/Auto Selector Switch
Dimensions
Nominal height: 508.0 mm / 20.0 in
Nominal width: 406.4 mm / 16.0 in
Nominal depth: 203.2 mm / 8.0 in
Certification
UL
Standard Features:
• Single and three-phase voltage supply
• Din rail or surface mounting with screws
• Voltage range: • 110-127 Vac and 200-240 Vac for single-phase models
• 200-240 Vac for three-phase models
• Current / Power range: up to 15.2 Amps / 3.7 kW (5 HP)
• Control mode: Scalar (V/Hz) or Voltage Vector (VVW)
• Switching frequency: 2.5, 5, 10 or 15kHz
• Overload capacity: 150% for 60 sec. every 10min, 200% for 3 sec. every 10min.
• Degree of protection: IP20
• Operating temperature: 14 • 122°F (50°C); up to 140°F (60°C) with current derating (2% per 1°C above 50°C)
• Altitude: 0 • 3300 ft. (1000m); up to 13,200 ft. (4000m) with current derating (1% per100m above 1000m)
• Humidity: 5 to 95% non-condensing
• Integrated brake chopper for frame size B (not available for size A)
• Local keypad supplied as standard
  *If the item is over 100 lbs, forklift is required at delivery location, otherwise we will charge $100 Liftgate service fee.