More Details
| | |
| --- | --- |
| Model | SBN 5-7 |
| Brand | Gol Pumps |
| Manufacturer's Warranty | 1 year Limited Warranty |
| Material | Stainless Steel 316 |
| Port Size (in.) | 1.25 |
| Flow (GPH) | 2640 |
| HP | 3 |
| Volts | 220/480V – Three phase – 60Hz |
| Amps[A] | 8.6/4.6 |
| Max. Total Head (ft.) | 220 |
| Max. Suction Lift (ft.) | 17 |
| Max. PSI | 97 |
| Suction Port (in.) | 1.25 |
| Discharge Port (in.) | 1.25 |
| Centrifugal | Yes |
| Dimensions L x W x H (in.) | 9.8 x 8 x 28.7 |
| Product Weight (lbs.) | 83.8 |
Performance Curve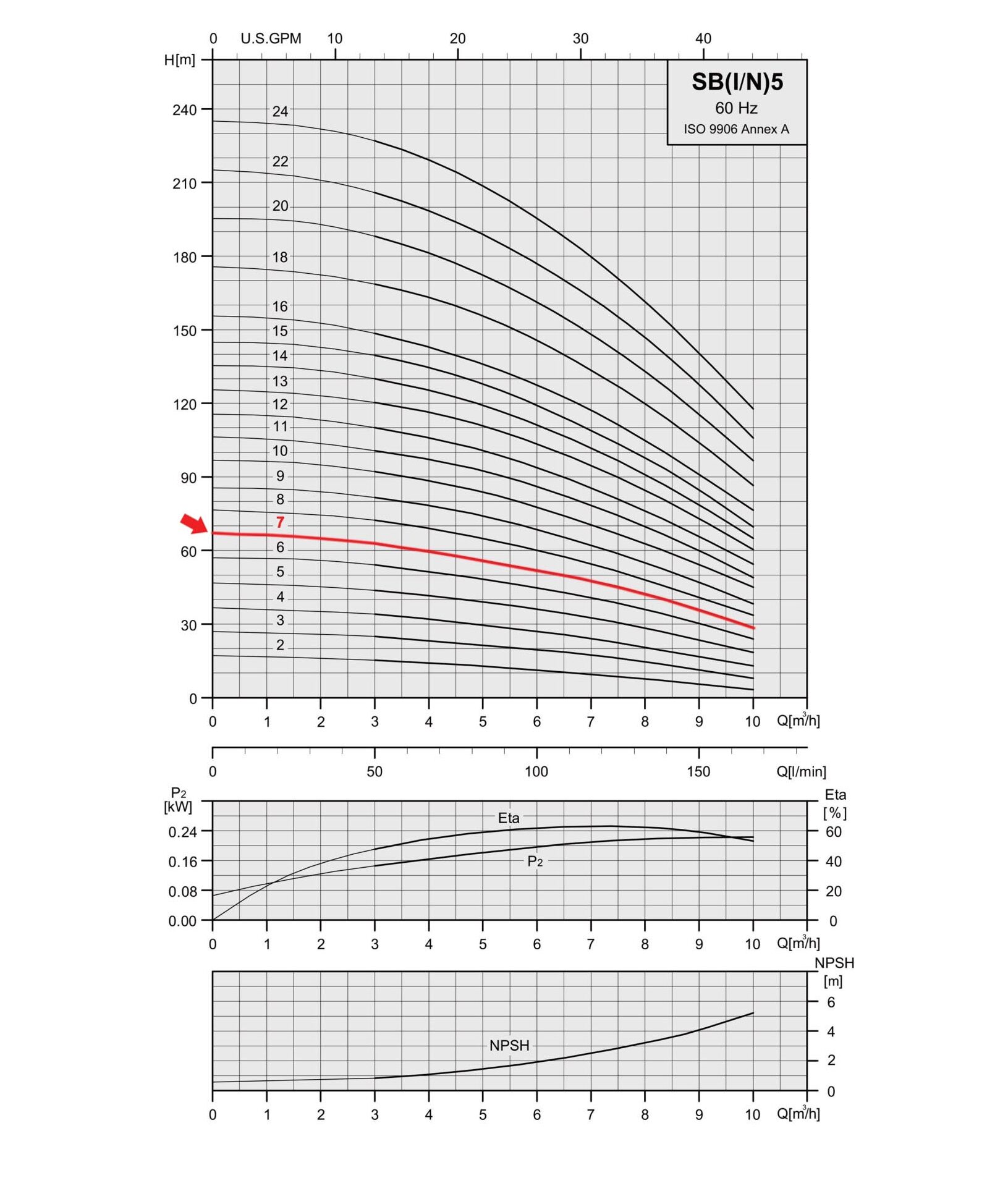 Dimensions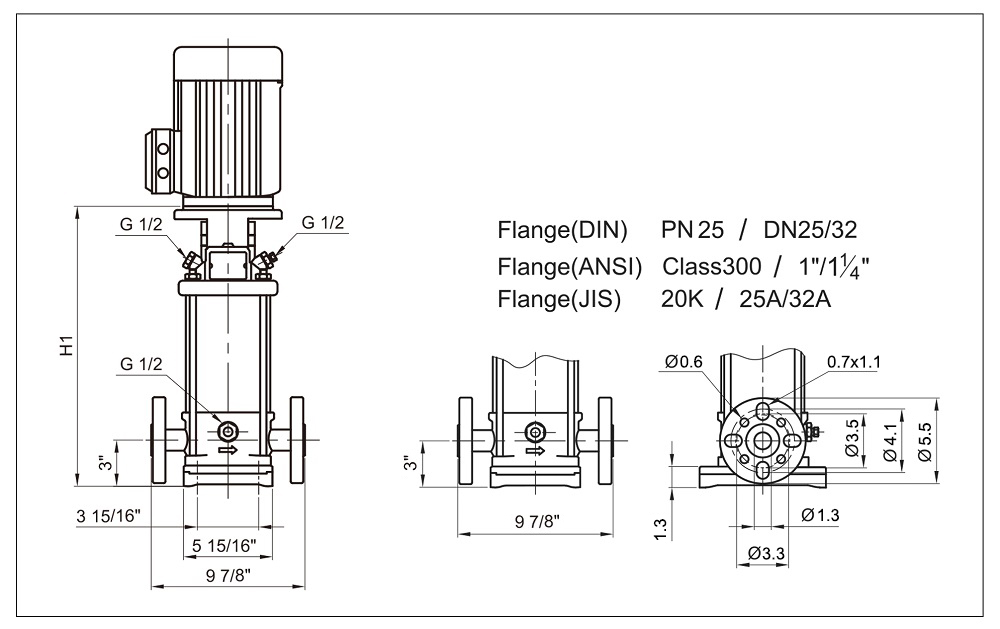 60Hz

Motor P2
Nominal current (A)
Dimension [mm]
Net weight [kg] 
Three phase
DIN flange
Port Size
D1
D2
DIN flange
Pump type
[KW]
[HP]
220/480V
H1
H2
DNA
DNM
SBN 5-7
2.2
3

8.6/4.6

439
709
1 1/4″
1 1/4″
177
141
38.1
Parts List and Materials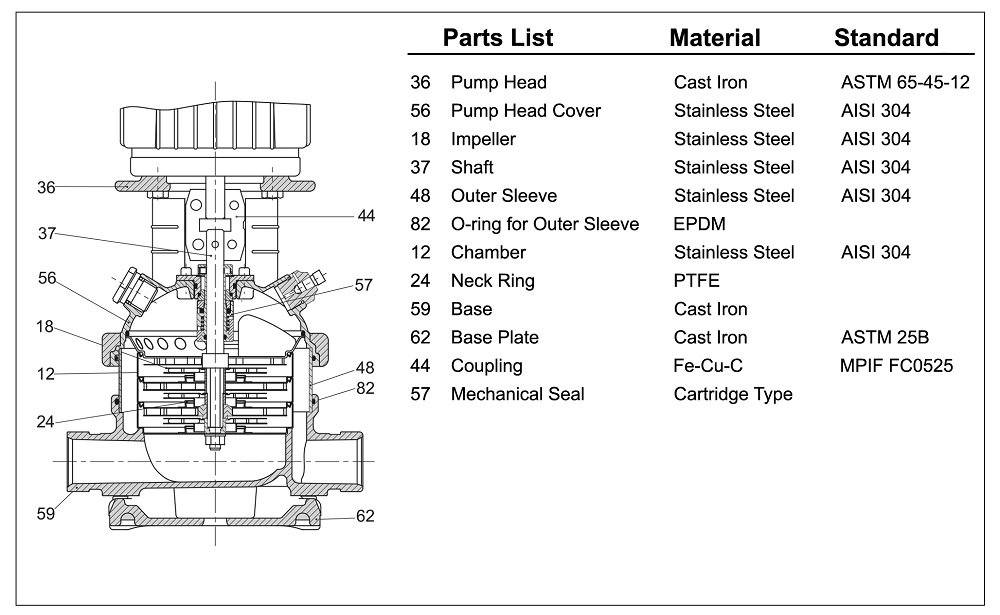 Motor:
• Squirrel cage in short circuit, aluminum casing up to 22 kW, totally enclosed, fan-cooled, 2- pole standard motor.
• Standard supply Stairs motors up to 15 kW. Other motor brands for higher powers.
• Electrical data
-Enclosure class: IPSS
-Insulation class: F
• The motors have efficiency values that fall within the range normally referred to as high efficiency.
• Ambient temperature: Max. +122°F
Pumped Liquids
SB (I, N) pumps can handle a wide variety of liquids, each with its own characteristic.
SB(I):
Non-corrosive liquids
For fluid transfer, circulation and pressure boosting of cold or hot clean water.